My entire blog has historically been about my background in technology and my technology career. To be honest, I started this blog reasonably early in my professional career, and I was living, breathing, and eating technology. It was a nice 'mental break' to write about technology instead of learning continuously. However, sports have been a reasonably significant part of my life since I was a child. I started by playing soccer when I was 3 years old, way before I was showing signs of Muscular Dystrophy.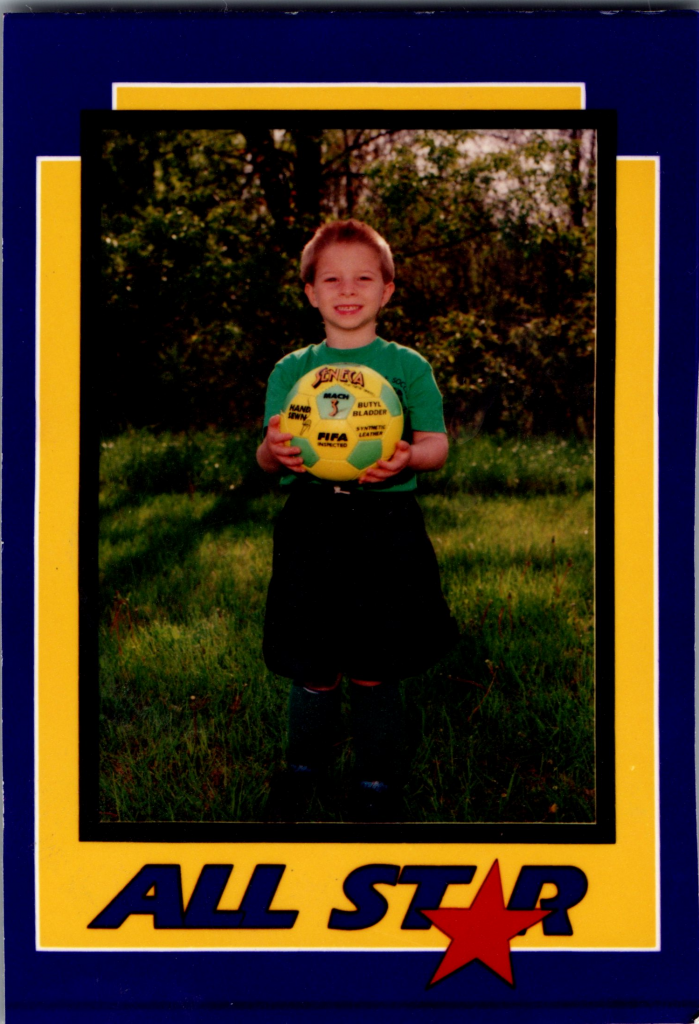 I even tried my hand at basketball in elementary school; after all, I live in Indiana! As my Muscular Dystrophy progressed, sports were not possible. I directed my attention to computers – which turned out positive, but I still missed athletics. I became a super introverted teenager.
I want to say around age 15, I had a friend from MDA Camp named Jake, who decided he should harass me until I caved in and tried out Power Soccer. Shortly after he began his campaign to break me down, I joined the RHI Indy Storm. I quickly fell in love with the sport, and my competitive edge came out. We traveled the mid-west competing. Eventually, both me and Jake moved to a higher level division team called Circle City Rollers. I played for many years and competed at an international level, check out my about me page for more details.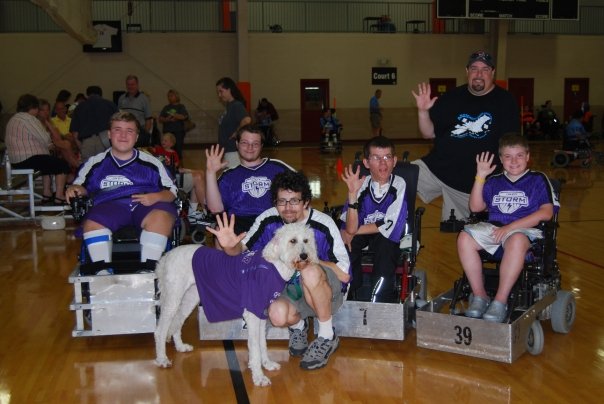 Overall, I attribute adaptive sports for really bringing me out of my shell. I was extremely introverted and anti-social before getting into Power Soccer. I had my bubble, and I enjoyed it. I'd stay in my room all day and night and be content. A couple years after starting Power Socer, I started college. Honestly, I don't know how I would have handled college, had I not been involved with Power Soccer.
I joined Circle City Rollers just before starting college, and the timing was perfect! Multiple people on my team were going to the same University. It really helped create life-long friendships and to grow as an individual.
Eventually, my professional career and Power Soccer career were conflicting too much; and I shifted my focus to my professional career.
There were many years that I was no longer competitive, my weight had increased, and there were some health concerns. I started dieting and exercising, and my drive to compete returned. I decided not to return to Power Soccer. The sport has become very expensive to compete at the level I previously paid, and ultimately I wanted something that pushed me physically.
I did some research into what adaptive sports were out there, initially with a keen interest in basketball. I decided to go to an RHI Adaptive Sports Expo. At the expo, I discovered Wheelchair Lacrosse and thought this seems rough, physically demanding, and fun! I still play Wheelchair Lacrosse, but I also try to be involved with other adaptive sports. RHI hosts multiple adaptive sport clinics. I've done Water skiing, downhill snow skiing, scuba diving, boccie ball, and I look forward to trying others once the COVID-19 issues settle down.
The most important thing to know is that adaptive sports are not just to help you stay physically active. Adaptive sports will help you think strategically, have a healthy competitive attitude and grow your network.