I first want to start off by apologizing on my disappearance from Twitter and blogging for the past 1 1/2 months. Things have been quite crazy since the return from TechEd but all is fine… now. I returned to work on the 20th, but did some work from home on the 19th and was asked by my supervisor if I could complete the Lync Administrator exams by the end of the month. After having bribed me with additional financial incentives I told him I'd see what I could do, but all I'd be doing during work is studying for this exam. He said that's fine and told me he'd have the Microsoft Lync Server 2010 Unleashed and Professional Unified Communications books to me by the end of the week. My first thing I did was start searching, first at what all was covered in these exams and then for useful resources! I was lucky enough to have a friend named Enrique who is excellent about blogging resources for exams, I sent him a quick message and he responded back with some great links from his blog Intentional Thinking.
Enrique had covered the requirements for the exam and links to resources from Technet for the 70-664 and two post for the 70-665 here and here. I was spending day and night studying for these exams and was lucky enough to pass both of them in a 9 day span. However I greatly will warn against this type of cramming because I learned very little about Lync, I could not implement more than a basic install of Lync because I did no hands on work and I just crammed book materials.
Once that crazy week of studying was completed I could finally play catch up with my work that was back logged from TechEd, everyone on the team I am on was great enough to cover pretty much everything and I just had emails to deal with. I knew I had some crazy times coming up though because we had a team member going out of the country in 2 weeks which would make it really interesting to balance the load.
I was starting my on-call rotation on July 9th which I have gotten used to interruptions in my sleep during on call and was no big deal, I just continued to work on back logged work I have had and was actually feeling very productive in catching up.
Thursday July 12th before leaving we were just chatting as a team talking about going out on a team lunch meeting on Friday the 13th, everyone was in good spirits and ready for the week to wrap up.
The next day rolls around I came into the office and it was just like your average day. It was about 9:30am when I had stepped out of our area in the office and came back in to hear one of our team members on the phone and I over heard him say "So you can confirm he was in the ER last night?" This instantly caught my attention and I looked at the other guy on our team and asked what happened? He told me we didn't know where Mike was and he was talking to the hospital. I continued listening to the phone call and over heard them ask him if he had contact with the family. We couldn't think of his brothers name so once he got off the phone we had a quick conversation to see if we could figure it out and we couldn't. I told him I had just seen our HR person and I would go locate her, I looked around and couldn't find her to return to my desk and let them know. They found her in a meeting with some of the executives and let them know we had no idea where our boss was and the hospital confirmed he was in the ER the night before.
One of the guys on our team was searching the local news websites and found this article. Motorcyclist Dies In Apparent Hit-And-Run Crash, everyone instantly became completely silent on the team worrying about the worst. We sat around for a couple of minutes before going back to the meeting room where the executives were, we let them know what was found and that this looked like the same motorcycle our boss drove. Our CSO said he would head to the hospital and keep us posted. We all returned to our desk to try and complete some work but found ourselves just staring at the screen wondering what could have happened, how could it have happened and that there was no way in hell that this happened.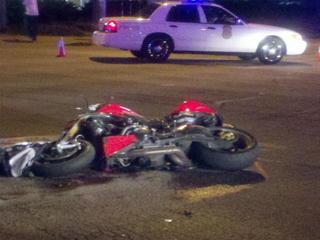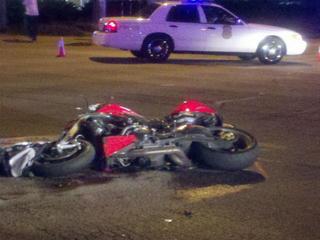 We were in constant contact with the executives who were looking into this but before it was confirmed we were all almost certain because he always let us know he was going to work from home in the morning and it was getting close to the time we would have gone for our lunch meeting. At 10:29AM our CEO sent a message out to all employee's letting them know that we believe he may have been in an accident the night before but we had not received confirmation, but were trying to reach his family. At 10:56AM we received confirmation from the CEO in a mass email to all employee's that it was Mike and he had passed away last night after the accident.
At this point with confirmation we were feeling sick just sitting there thinking about our boss and what happened. We tried to work but couldn't accomplish anything, we were told not much later that we were welcome to leave for the day but we all just sat there and couldn't act. The office had lunch delivered and everyone was down there eating but it was still dead silent with everyone thinking about what had happened to such a great friend and co-worker of ours. I do not remember what time I left the office that day but it wouldn't have been much after 1PM.
Once I got on the road I was able to clear my head a little bit and realize what had happened was real, it was very heart breaking to leave work that day and drive through the intersection along the same route he was driving the night before when he was killed by a hit and run driver. All I could think is we were going to have a nice lunch out, as a team, but now he is gone… in a blink of an eye he had his life taken away because of a stupid mistake someone made.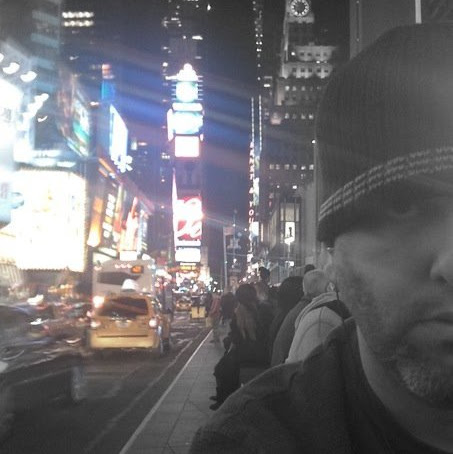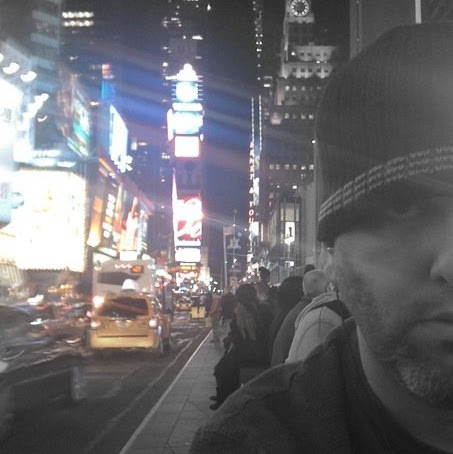 When I got home I really didn't do much and then I was receiving calls from work for things I needed to work on. No matter what happened I was still on call and still needed to provide top notch service to the best of my abilities. The issue I ran into was a bit complex and I must thank Jim and Nat who were on our SharePoint consulting team and helped me a tremendous amount.
After a rough weekend of reflecting on how great of a boss he had been, I was ready to face the Monday back to work, I go into the office, look over where his desk was located and thought now is your time Matt, our team has been cut in half in a single weekend since we had someone out of the country you must step up and you must continue to deliver solid support to the customers. We were lucky to have someone offer to fill in our bosses place but he gladly admitted he was going to be playing catch up but do the best he could. The week went on and was fairly busy but managable, more information came out about the accident and I was quite satisfied when they announced the arrest of the man who killed my boss Man arrested for fatal hit-and-run crash near downtown.
The weeks were busy, but I made it through. I've learned our team is solid and can handle even the worst things in the world and still preform. I was thrilled when our third man returned to the country and back to work and I am even happier that I am not on call anymore.
Things are different on our team, but I've learned many things over the past 2 weeks, but the primary thing I learned is no matter how busy I was over those 2 weeks I made certain to spend some time with family and friends.