it's been over two weeks since my last post; however I have an excuse! It may not be a good excuse, however I went on a vacation to beautiful Las Vegas and shockingly decided I didn't want to do anything computer related while out there (who would have thought?) Also before you ask – no I didn't take the HoloLens to Vegas with me – in retrospect I think I could have made some decent money if I had and let people take pictures with it, everyone dressed like Mickey Mouse and Minions on the strip seem to make a good of enough of a living!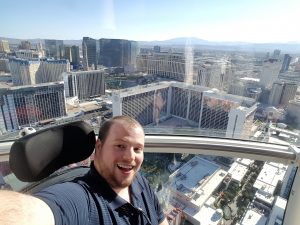 Anyway, I have now been back to reality for about a week and it is time to get my butt back in gear! So let's talk the well over-due first impressions I need to share regarding the Microsoft HoloLens.
Disclaimer: Before we dive into my first impressions I do want to call out that this device is designed as a developer build – this is by no means a final release of the system or designed for consumer use I will reference this throughout my comments because I am not being as critical as some may have been on this device.
…
My Microsoft HoloLens Adventure – First Impressions of the HoloLensRead More »