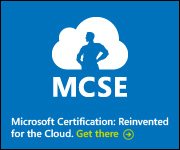 Personal Updates:
Over the past 3 weeks I've been in and out quite a bit from the twitter conversations; however I have still been following along. Things became a bit overwhelming switching from being a student to full time and the opening of my pool and Diablo III coming out was extremely distracting too. I am not too far off from my current plan; however I do feel I need to catch up considering I still do not have a fully functioning lab. I had given up on the unified installer after wasting tons of time on it and decided that it would be more beneficial for me to build everything out manually. Building everything manually is much much more time consuming however I feel I have greater in-depth knowledge doing it this way and do not regret this decision at all.
In the past 3 weeks most of my time has been spent building my lab; but I've also spent time watching videos and finding new resources. I've watched a few of the MMS videos and below I have two that I feel are very beneficial to everyone and I've also found a new resource that I haven't gotten to use yet but I do believe will be greatly beneficial.
Useful Resources:
Moving Forward:
I can already feel this is going to be a very challenging Tech Ed, I am excited to see everyone and I strongly encourage everyone continue their studies even after Tech Ed is over!